We were asked to establish Kettle Chips as both a natural handcrafted snack and the perfect side dish to accompany BBQ, picknick and street food.
We went with tastings, events, influencer relations and classic product PR in food and lifestyle outlets targeting the "new foodies" in Germany.
Focus PR
Emphasizing Kettle's quality product messaging we approached young foodies by targeting relevant lifestyle & food outlets on- & offline. Our goal: to establish Kettle as an actual side dish spicing up any meal.
GLAMOUR, Munchies, BEEF, Essen&Trinken, eli, Food Boom, In Search Of, *nomy Blog, Pomme des Garcons, Couch ...
Social Media Management
Site & community management, editorial planning, channel-specific strategy development for IG, Twitter and FB.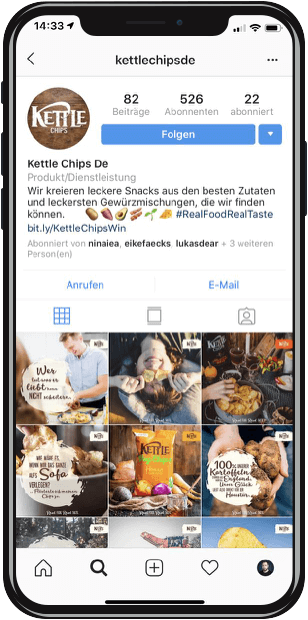 Content
Content development, budgeting, production, postproduction and distribution, editorial planning